Ti år med Copenhagen Ska Convention i Påsken er slut!
http://www.facebook.com/pages/Lovers-Choice/198652646277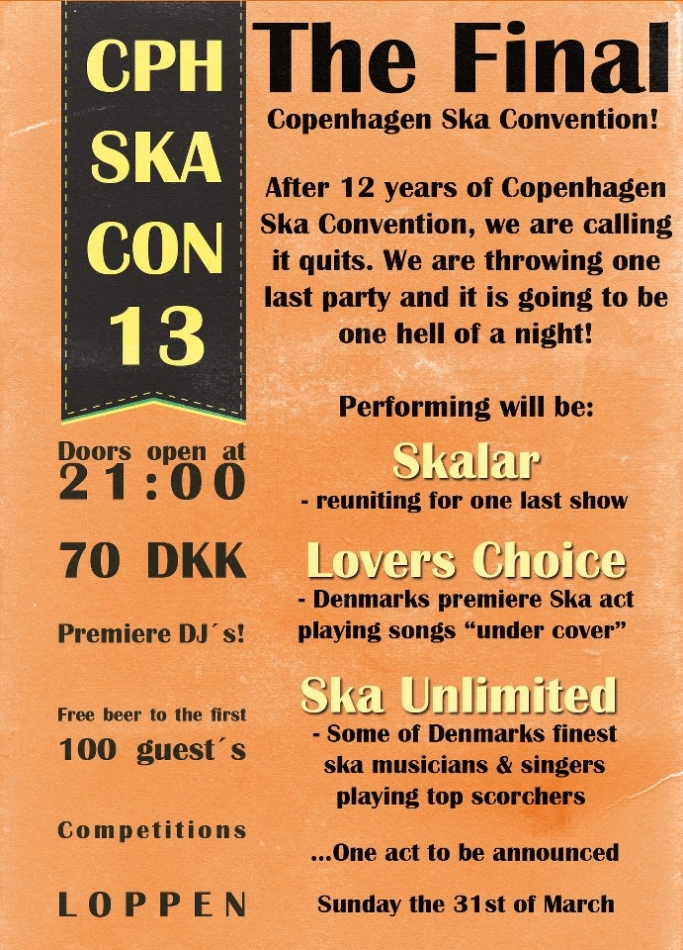 After 12 years of Copenhagen Ska Convention, we are calling it quits. We are throwing one last party and it is going to be one hell of a night!
Performing will be:
Skalar – reuniting for one last show
Lovers Choice – Denmarks premiere Ska act playing songs "under cover"
Napoleon Solo – Local ska legends who played their reunion show at Copenhagen Ska Convention a couple of years back, will serve up Denmarks finest mix of two-tone and soul!
And we are working on more fun stuff to announce!
Copenhagen Ska Convention resident djs Toddmeister (US), Cry Tough Sound, Mr. Bigsby & all the way from Berlin town, mr. Fabi Wasabi ,will be performing what is sure to become a legendary "5djsshuffle" set! Free beer to the first 100 guests! Competitions!